Made to measure: Cardiff, Swansea, Hereford, Cotswolds, Midlands, London
I am based in Brecon, Powys, mid Wales - but have many regular customers for made to measure suits and tweed throughout south Wales, mid Wales, west Wales and further afield. Many customers are in Swansea, the Gower, Cardiff, the Vale of Glamorgan, Newport and Hereford, with all those areas being only an hour from Brecon. Others are in the Cotswolds and the west Midlands, including Stourbridge and Birmingham. I also visit customers in the M4 corridor (in areas such as Chippenham, Royal Wootton Bassett, Swindon, and Marlborough); in the Bristol area, and in the Chester/Manchester area.
Additionally, I make many trips each year to see my made to measure customers in London and the Home Counties.
If you are interested in made to measure, you can see the widest selection of fabrics by coming to my shop in Brecon, but if you are unable to come to Brecon I can usually visit you in the areas above, especially if I am calling on existing customers in your area.
Personal service is an important part of my business, and I will make every effort to accommodate your needs. For example, a customer in Newport wanted to buy himself a made to measure suit for his 90th birthday, but was unable to travel, so I visited him in his home for him to see the fabric and style options and to measure him, and delivered the finished suit to him.
Many of my customers find me by word of mouth recommendation, and others use the internet to see this website. However you hear of my made to measure services, do not hesitate to contact me if you would like to find out more. I look forward to hearing from you on 01874 623613 or info@aidansweeney.co.uk and hope to see you in my shop in Brecon or on my travels.
The blue check jacket and waistcoat in pure wool were made for a South Wales businessman, a regular customer.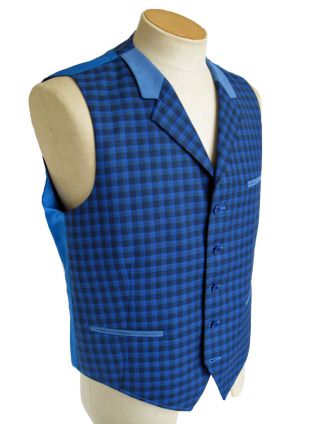 This tartan three-piece suit was made for a customer in Swansea to wear at his wedding.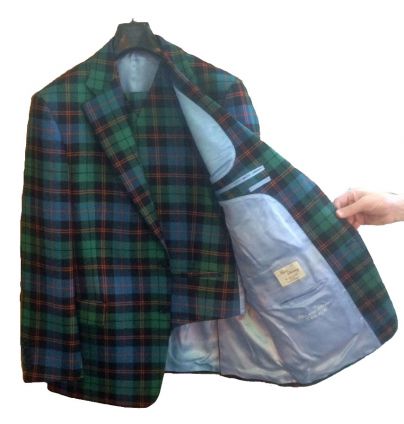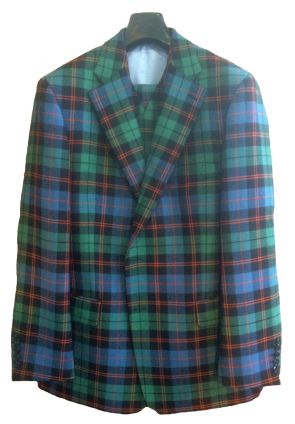 My son James (below) chose a two-piece made to measure suit for his graduation ceremony.
As a young professional, he was keen to have a suit that would also be useful for his career.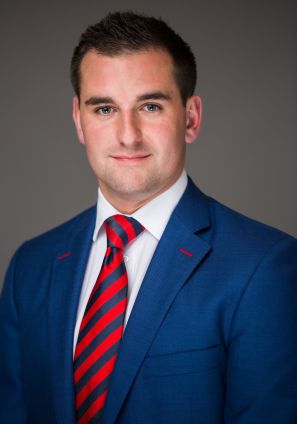 More
---