Made to measure: fabric options
Hundreds of fabrics and linings to choose from
There are over 800 made to measure fabric options, including handwoven Magee Donegal Tweed, corduroy, moleskin, and traditional suit fabrics.
Tweeds include Magee Donegal tweed, Harris tweed, Ettrick Sporting tweed, and Abraham Moon of Yorkshire. Donegal tweed includes the traditional herringbone and salt and pepper tweed patterns - some still woven on handlooms in weavers' homes. A variety of different size checks and over-checks and a range of tweed colours from muted to bold is available. These traditional tweeds are excellent for country sports jackets, coats, and overcoats. Examples of fabrics and the garments made from them are shown throughout this made to measure section of the website.
Fabrics for corduroy and moleskin trousers include traditional country colours such as olive green and dark brown as well as vibrant reds and golds. Our quality made to measure corduroy fabric is heavy weight (22/24 ounces, 680/740 grams), hard wearing, and warm. Our stylish traditional moleskin fabric (19/20 ounces, 590/620 grams) is similarly substantial and durable. Contact us on 01874 623613 if you would like to make an enquiry.
Made to measure suit and trouser fabric comes in a range of popular traditional styles of pinstripe, chalk-stripe, bird's eye, herringbone, Prince of Wales check, and plain colours suitable for business or leisure.
All our pattern bunches are available to view in our shop in Brecon - contact us to discuss possibilities if you are thinking about made to measure clothing.
I have over 100 lining options for made to measure jackets, waistcoats and overcoats, which include:
plain colours and herringbone weave
paisley pattern
striped
spotted
Throughout this made to measure section of the website you will see examples of the made to measure fabrics available. The colours are reproduced as accurately as possible, but please be aware that they may be displayed slightly differently on different computer, tablet, or mobile screens.
CONTACT ME TO FIND OUT MORE
We would be delighted to hear from you if you would like to enquire about any of these made to measure menswear options.
Contact me on 01874 623613 if you would like to discuss the full range of fabric samples and other options in the made to measure ranges.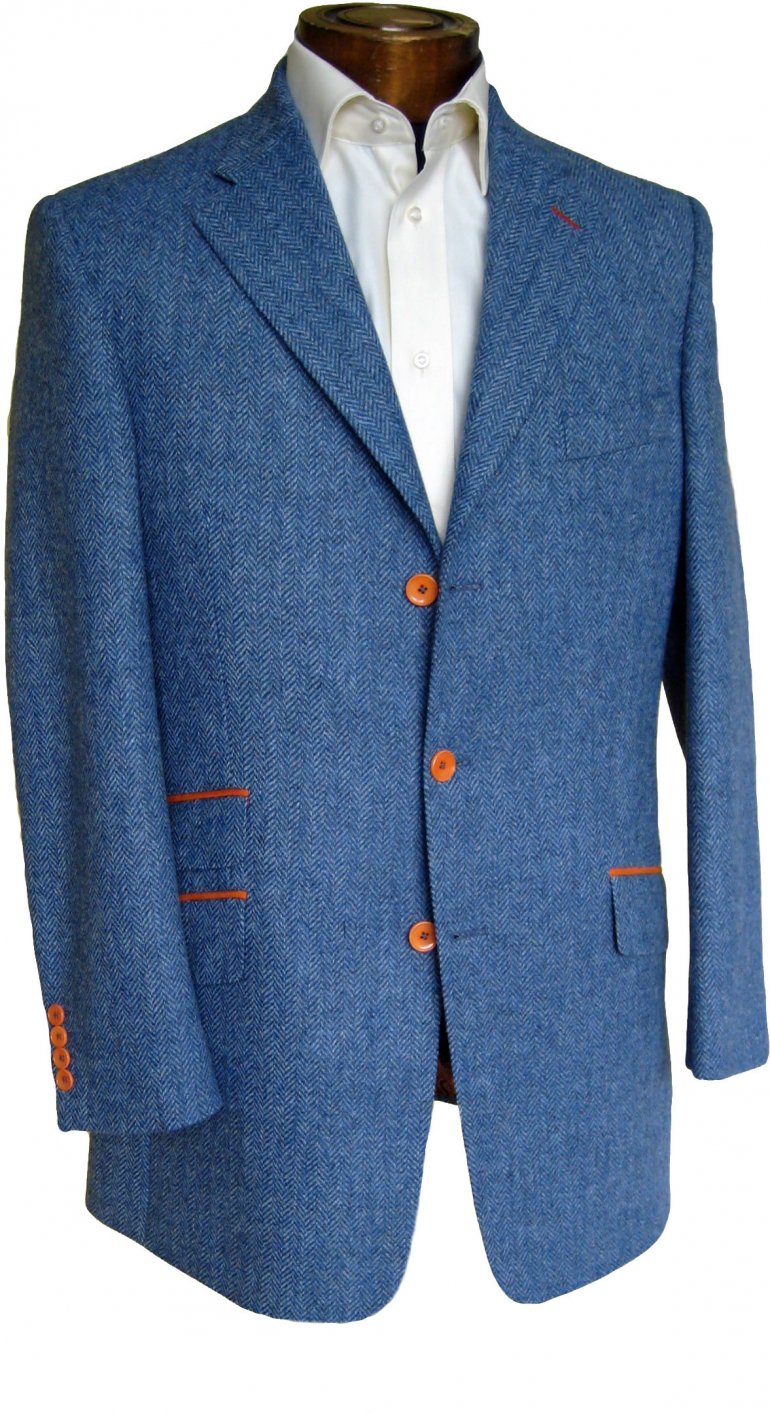 ---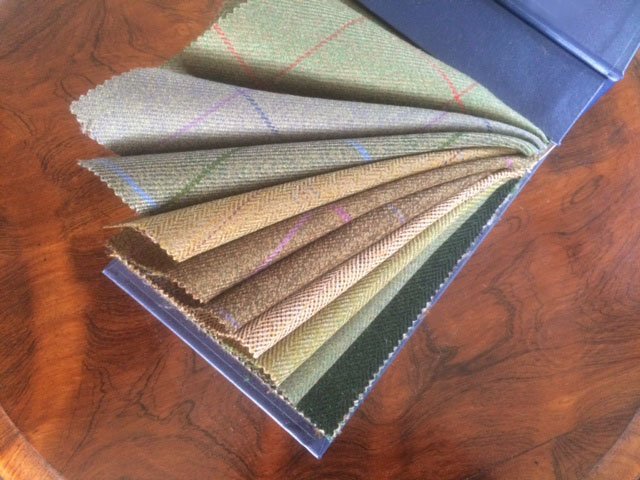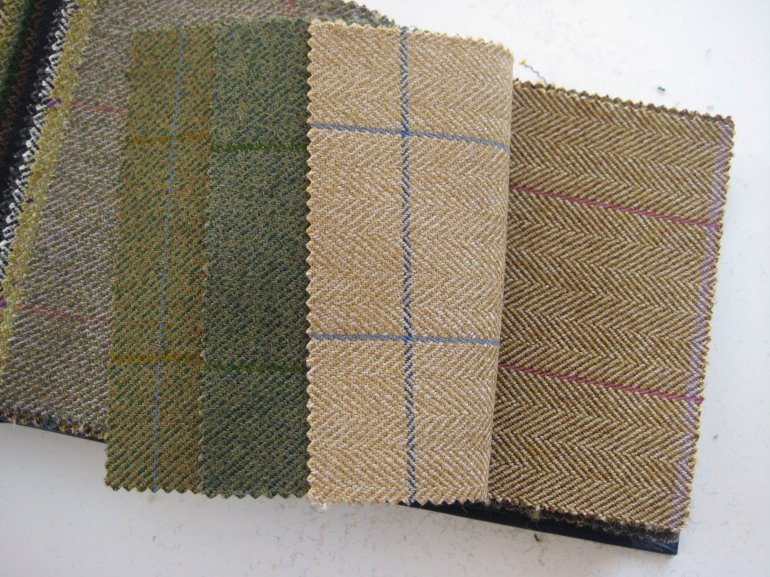 ---