Made to measure: tweed
Tweeds suits (two piece suits and three piece suits) and sports jackets are a speciality. A small selection of tweed jackets and waistcosts are shown below.
There is a large range of tweed fabrics available for you to chose from. They vary from subtle greens, browns, and blues to more vibrant colours. Popular tweed patterns include traditional herringbone tweed, salt and pepper tweed, and windowpane checks. Fine tweed is an excellent choice for a wedding suit, and will last a lifetime.
Linings in a wide selection of colours enhance the look of any tweed suit, jacket, or waistcoat. Matching, complementary, and contrasting colours available. Shot silk is a great choice for its look and feel.
You can personalise your tweed suit or sports jacket with details such as extra buttons on the cuff and monogramming in the lining. Velvet collars in a complementary colour are an interesting option. Practical features such as action backs for tweed shooting jackets can be added.
Tweed suits and jackets are in demand with both my local customers and with customers from far afield in England and Wales. Feel free to contact me - you can phone me in the shop on 01874 623613 for a chat about what you have in mind, and I can discuss what the possibilities are.
---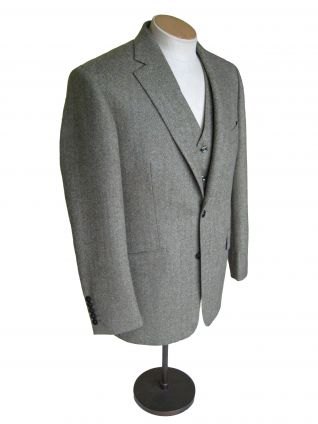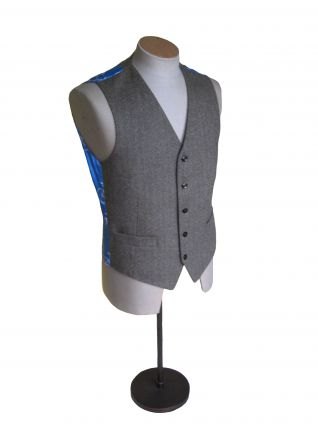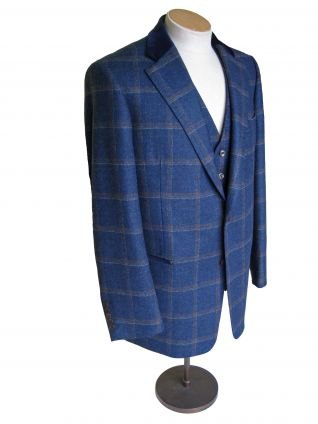 ---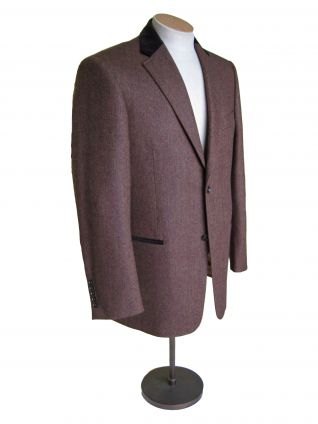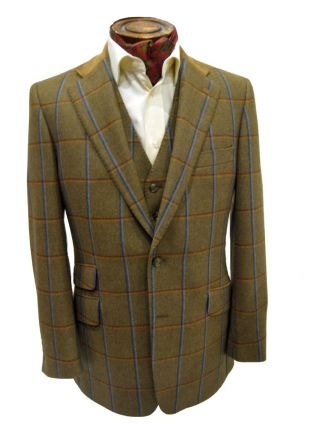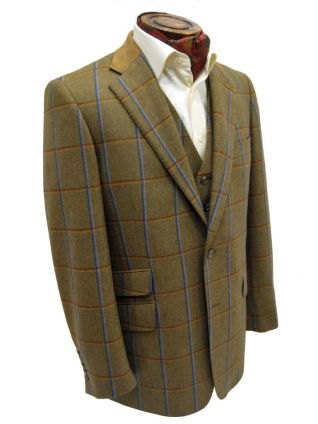 ---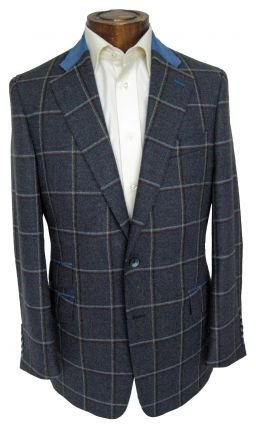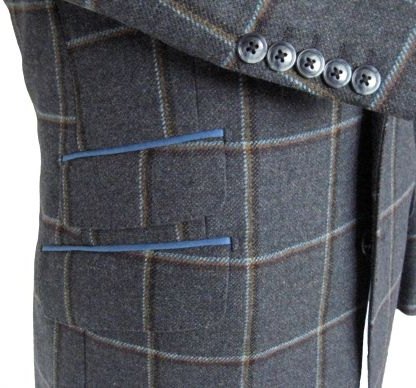 ---